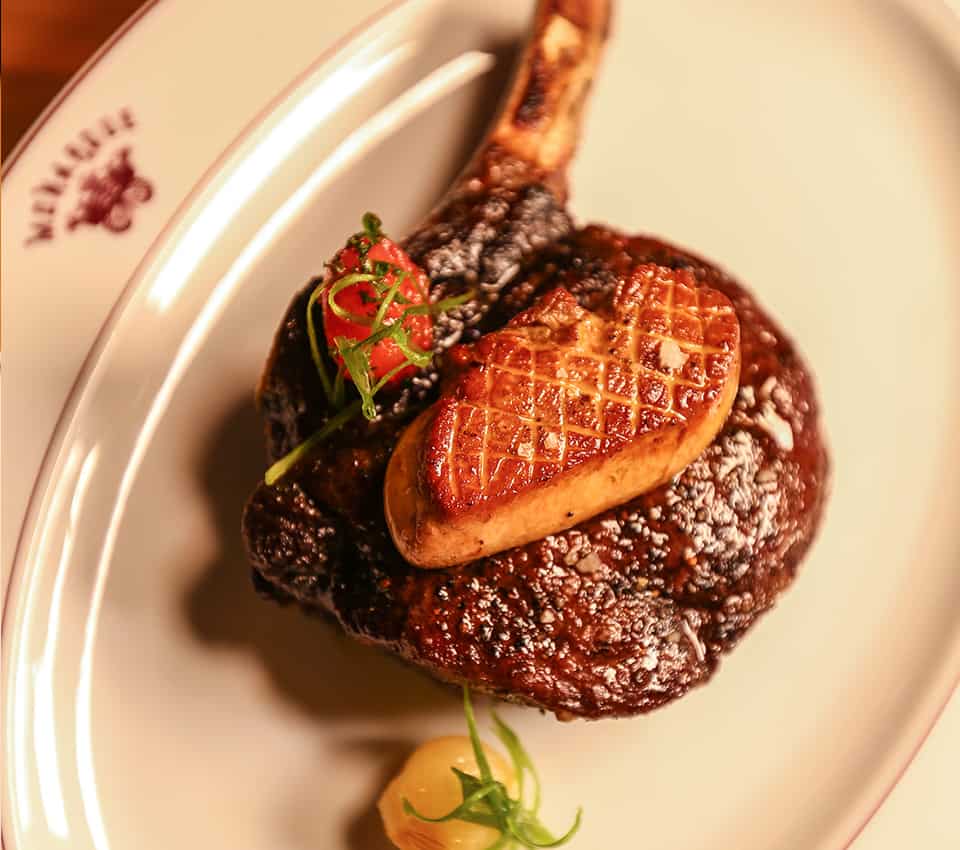 Bienvenue
Bon Appétit!
Monarque's menu is highlighted by an impressive selection of dry-aged steaks, fresh seafood and modern takes on French classics.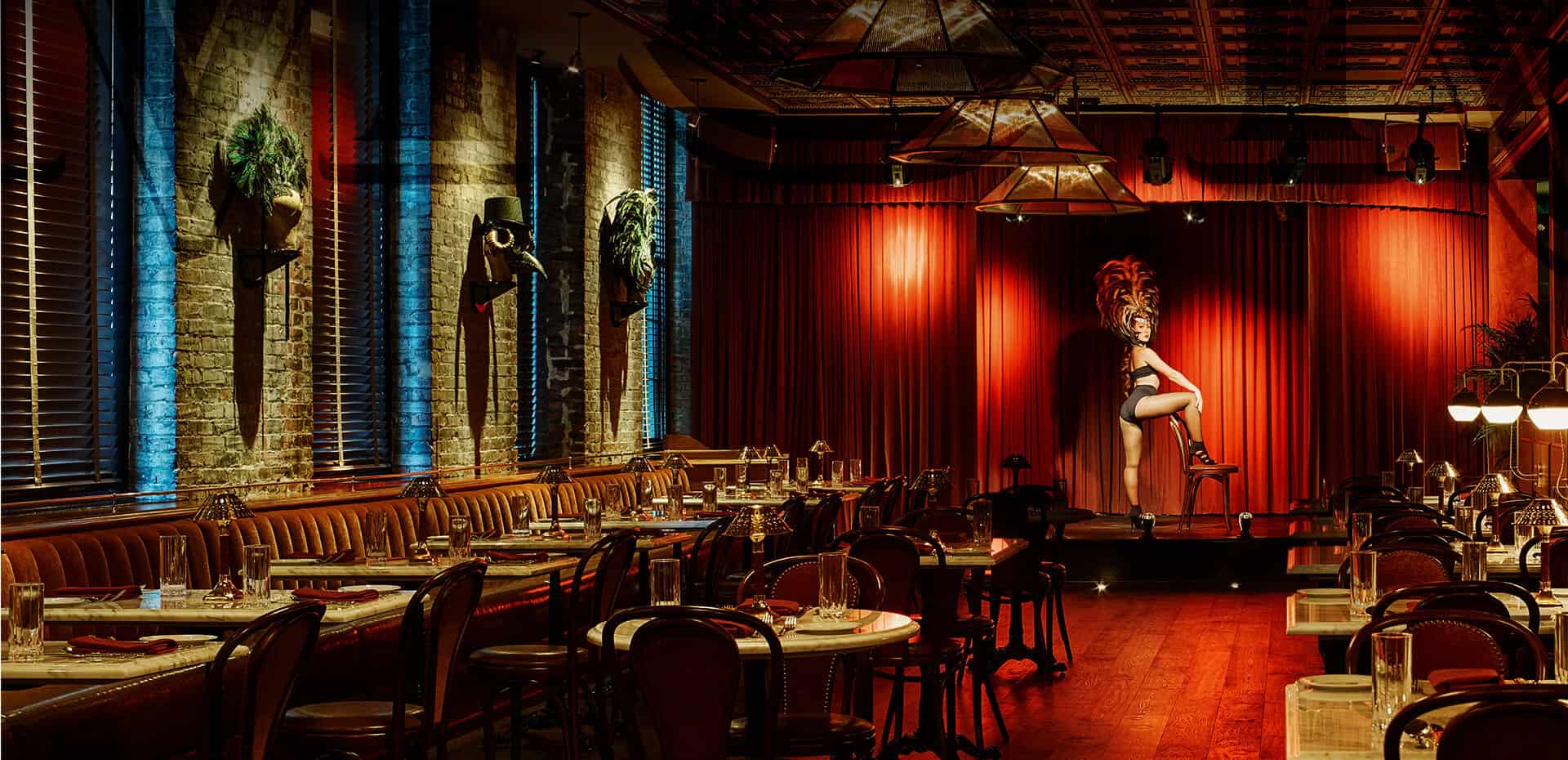 Et Voilà
Striking a balance between transporting guests to another time and place while being rooted in the present, Monarque hosts an exciting rotation of acts on stage every weekend including dancers, singers, musicians, contortionists, sword swallowers, poets and more. View the full schedule below.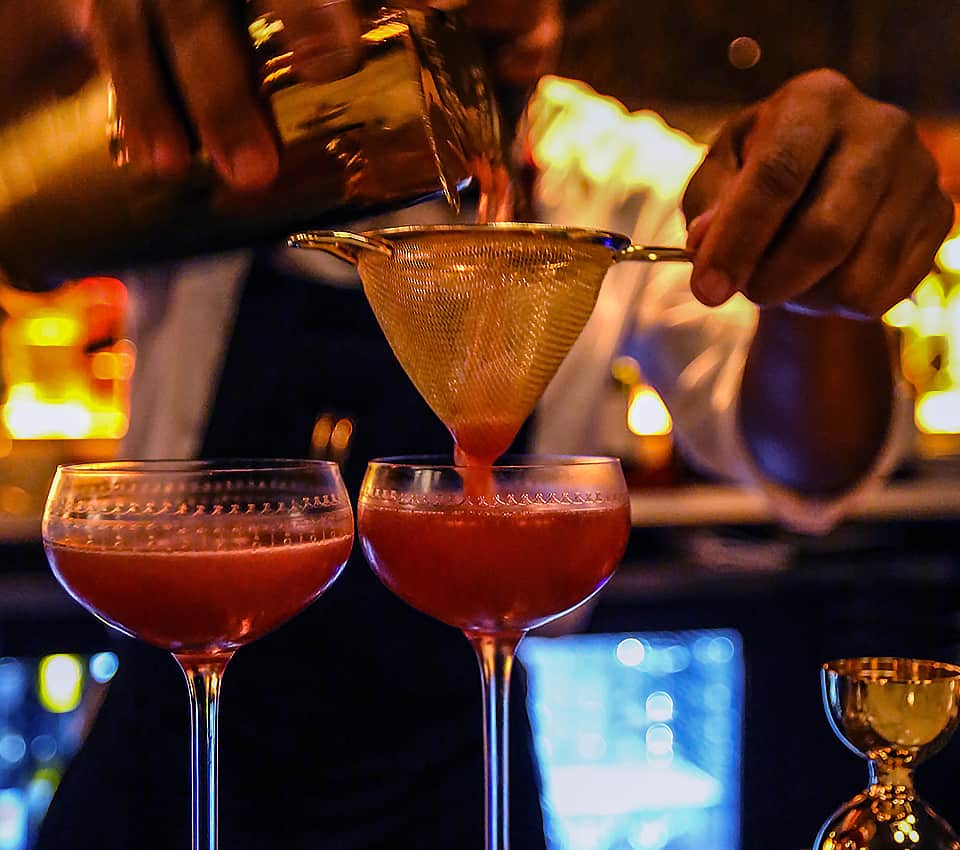 Le Menu
La Boisson
Paris was the world's ultimate cocktail city in the roaring '20s and Monarque's beverage menu perfectly reflects that flavor and energy.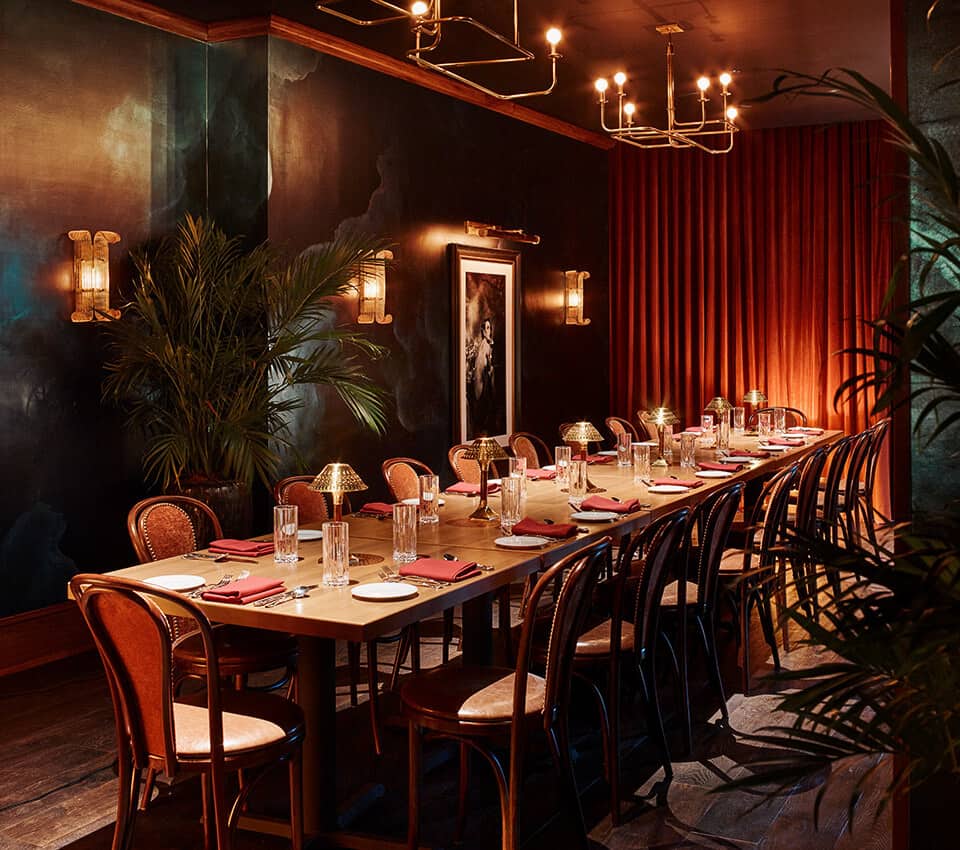 Experiénce Privée
Soirée
Celebrate in Monarque's beautifully adorned private dining room that comfortably sits 20 guests.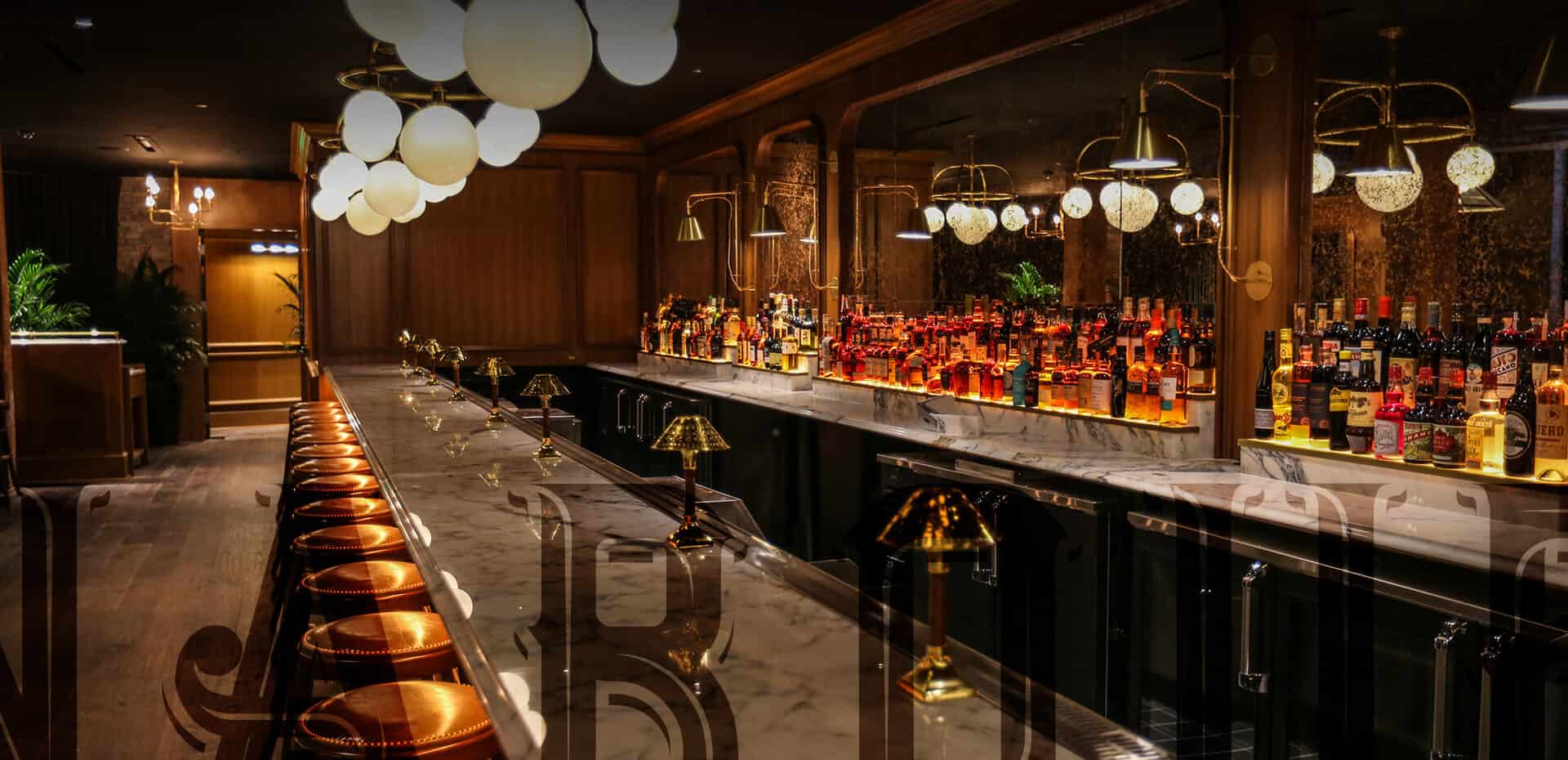 Tu Es Jolie
Take a peek inside as we pull back the curtain. Monarque was designed by Baltimore's own Patrick Sutton.